Octopus Deploy in 2021
2021 is the year we unfurled our tentacles - literally!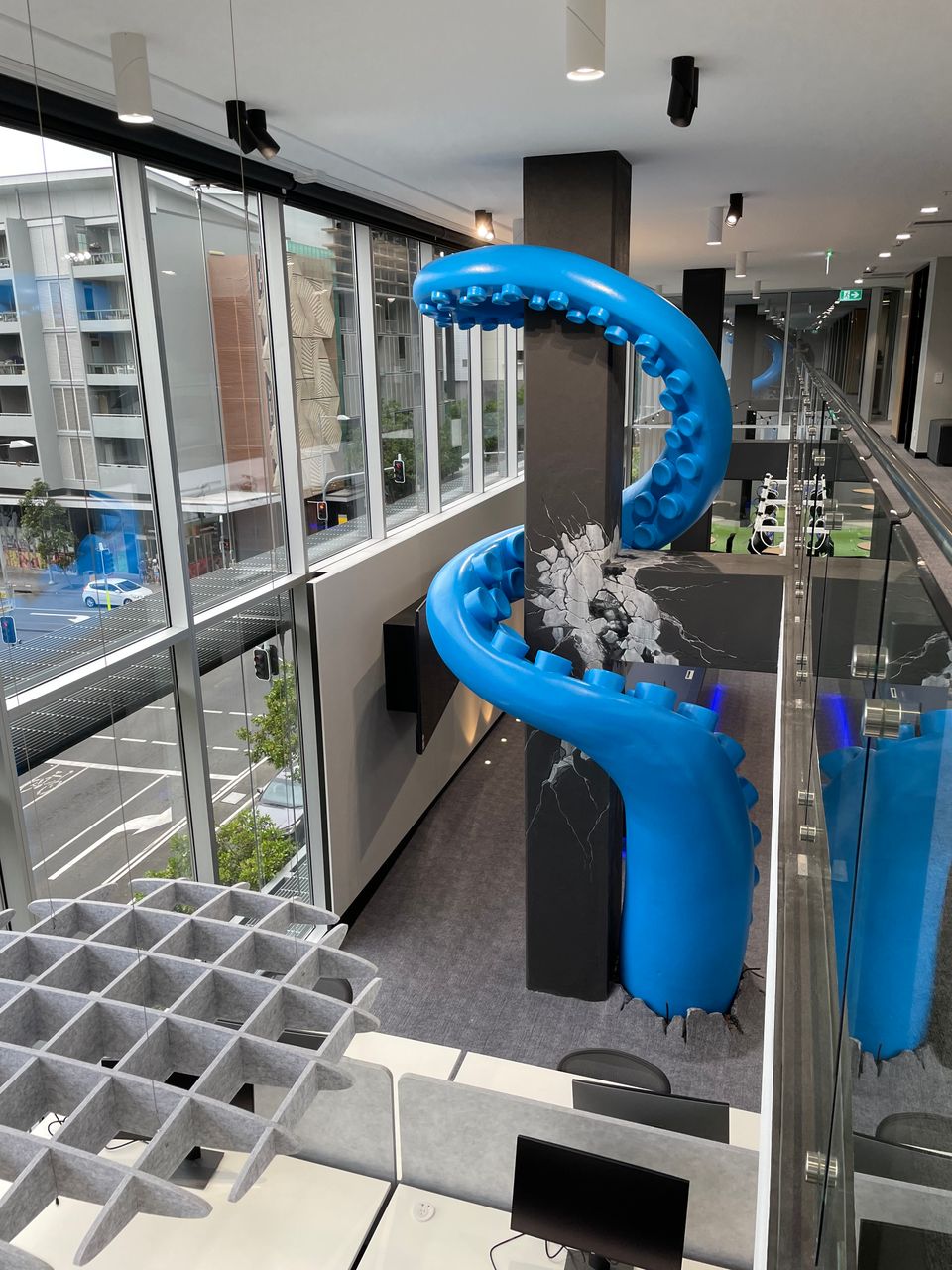 We had a huge year in 2021. Here are some of the highlights:
We grew from 77 to 179 people
We shipped a ton of software
We answered 90% of support tickets in 2 hours or less
We announced a US $172.5m investment from Insight Partners
We grew our revenue by 60%, even faster than the year before
We hired our first New Zealand employees
We opened a new office in South Bank, Brisbane
We closed our first acquisition (announcement soon)
We introduced an employee stock option program
We passed our first accounting audit
We did all this while remaining profitable, and (I hope) a great place to work
---
An ambitious hiring plan
At the end of 2020, Octopus was 77 people. We didn't hire many people in 2020, and our revenue had been growing a lot faster than the number of people at the company. We'd built a lot into our product, but it wanted more, and simply keeping the lights on was requiring more and more people.
Coming into 2021, we knew revenue would continue to grow, and since we'd not hired too much in 2020, we knew we could afford to be ambitious. In February, I wrote about Customers as Investors, which captured my thinking at the time. We then made a very ambitious hiring plan, with a goal of more than doubling the number of people at Octopus.
Now, it's one thing to model this in a spreadsheet; it's quite another to attract, interview, hire, onboard, and train so many people; it is incredibly challenging and time-consuming, and has taken a heroic effort from everybody across the company. Almost every one of the 77 people we started the year with has played a part in this effort, whether it was interviewing or training or simply helping so many new starters.
We also became a more diverse company in the process, though we still have a way to go. There is a lot to this, but using gender balance as just an example, at the start of the year, women made up 18% of Octopus; today it is 24%. Women also make up 33% of VP's and Directors.
Octopus is a very R&D-heavy company. Software companies tend to come in two flavors - they are either very sales/marketing heavy (Snowflake) or very R&D heavy (Atlassian). Here's how our team is split by department: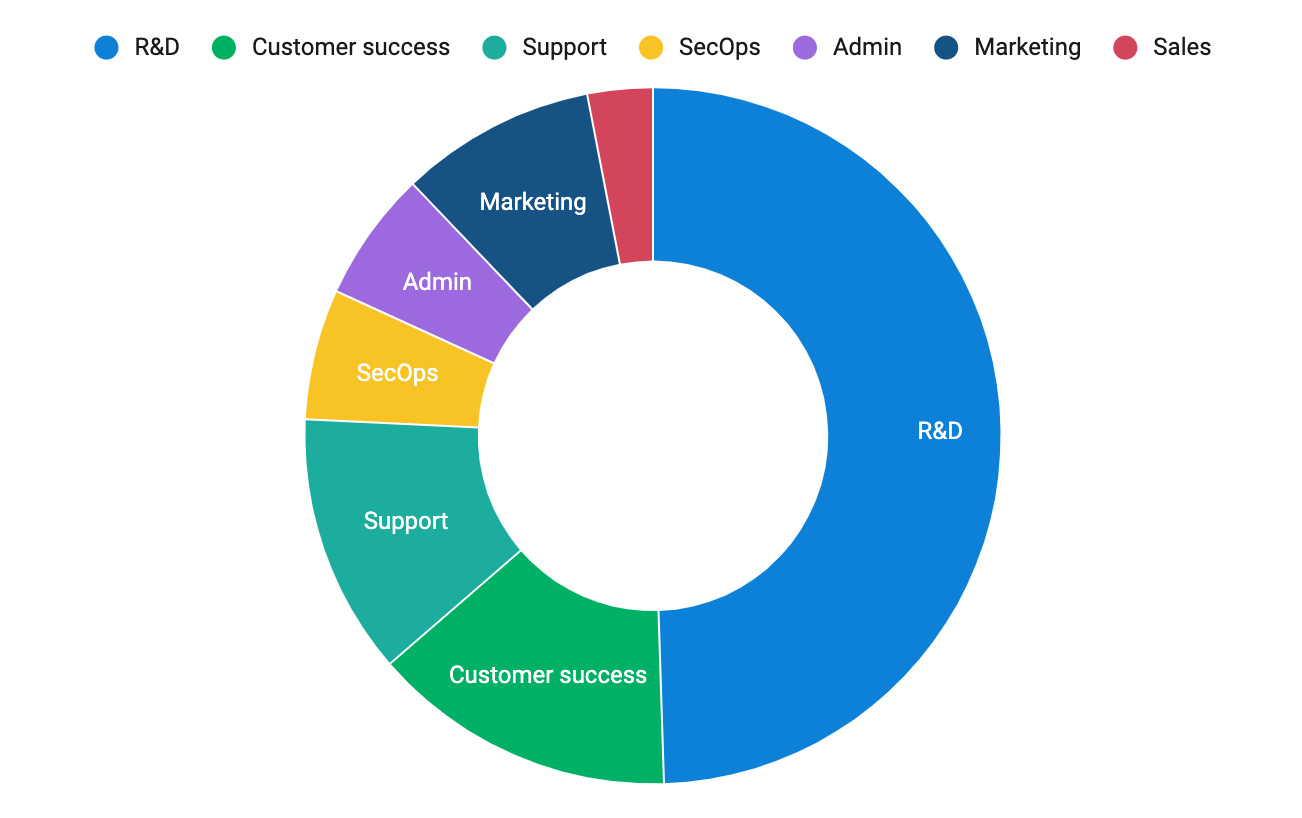 The majority of our team remain based in Australia, but our international team is growing steadily: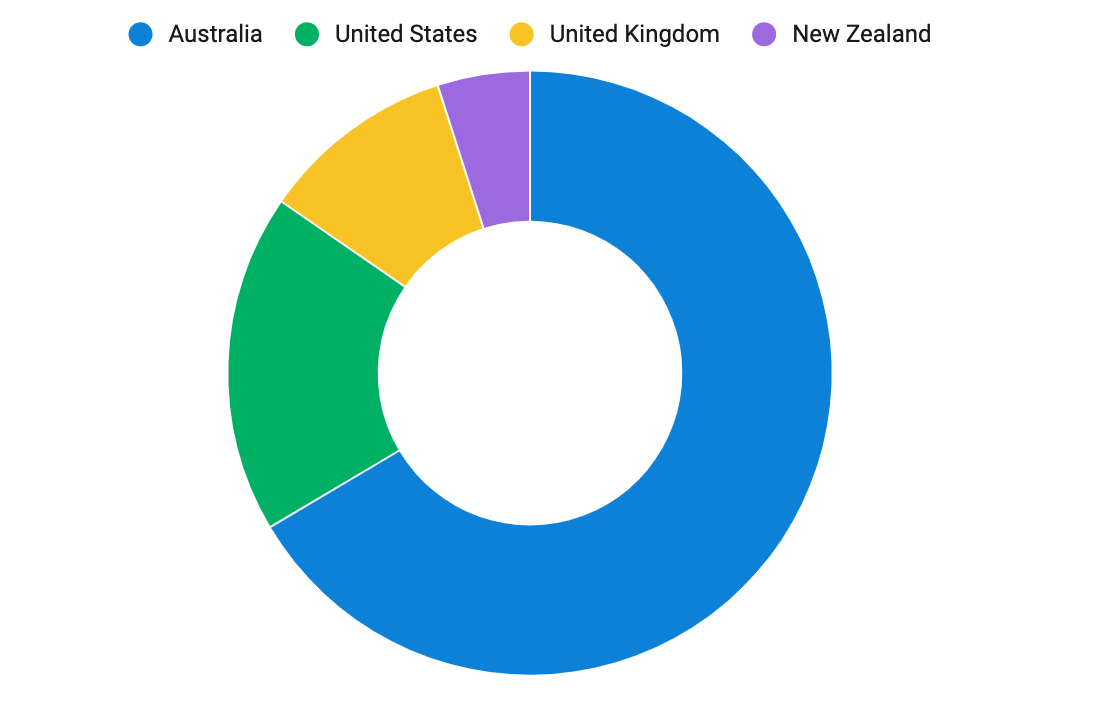 The systems needed to make a company work at 77 people are different from those needed at 179. Our organizational norms - the processes, structures, cadence, and ways that we work have been in a perpetual state of flux, and I am thankful both for the patience our newer colleagues have had as we've continued to iterate, as well as the open-mindedness and trust of our more tenured folks. We've been fortunate to attract a high caliber of people as well; our new colleagues already feel like they have been here for a long time.
The culture that makes Octopus work - as undocumented as it is - is thriving. Octopus people both new and old are nice people who help each other; make things happen; care about our customers and their work, and are deserving of a high level of trust.
Product improvements
Much of our hiring was in R&D, and the team was stretched thin both with hiring and creating so many new teams. And yet, we shipped an enormous amount of new features.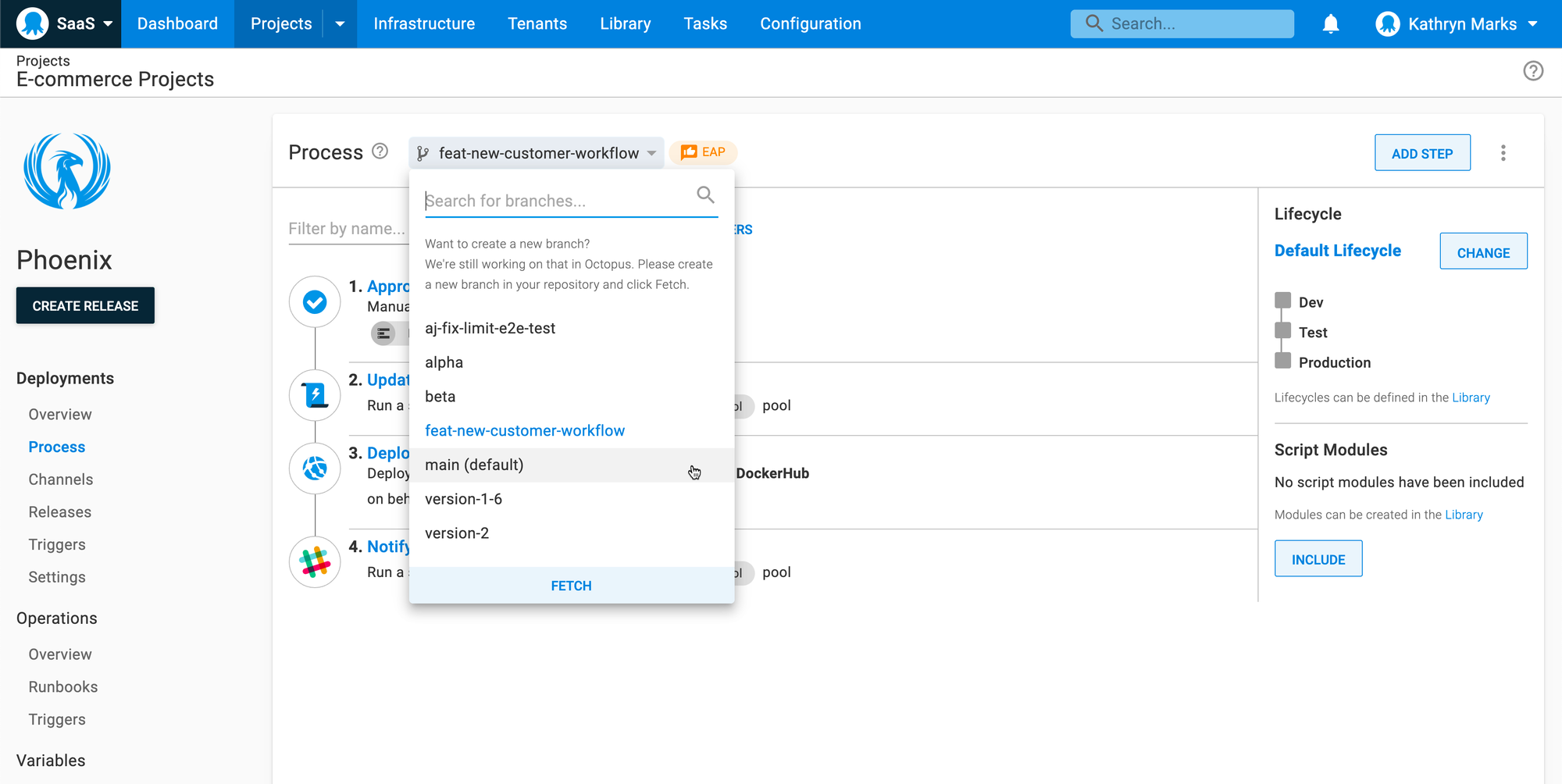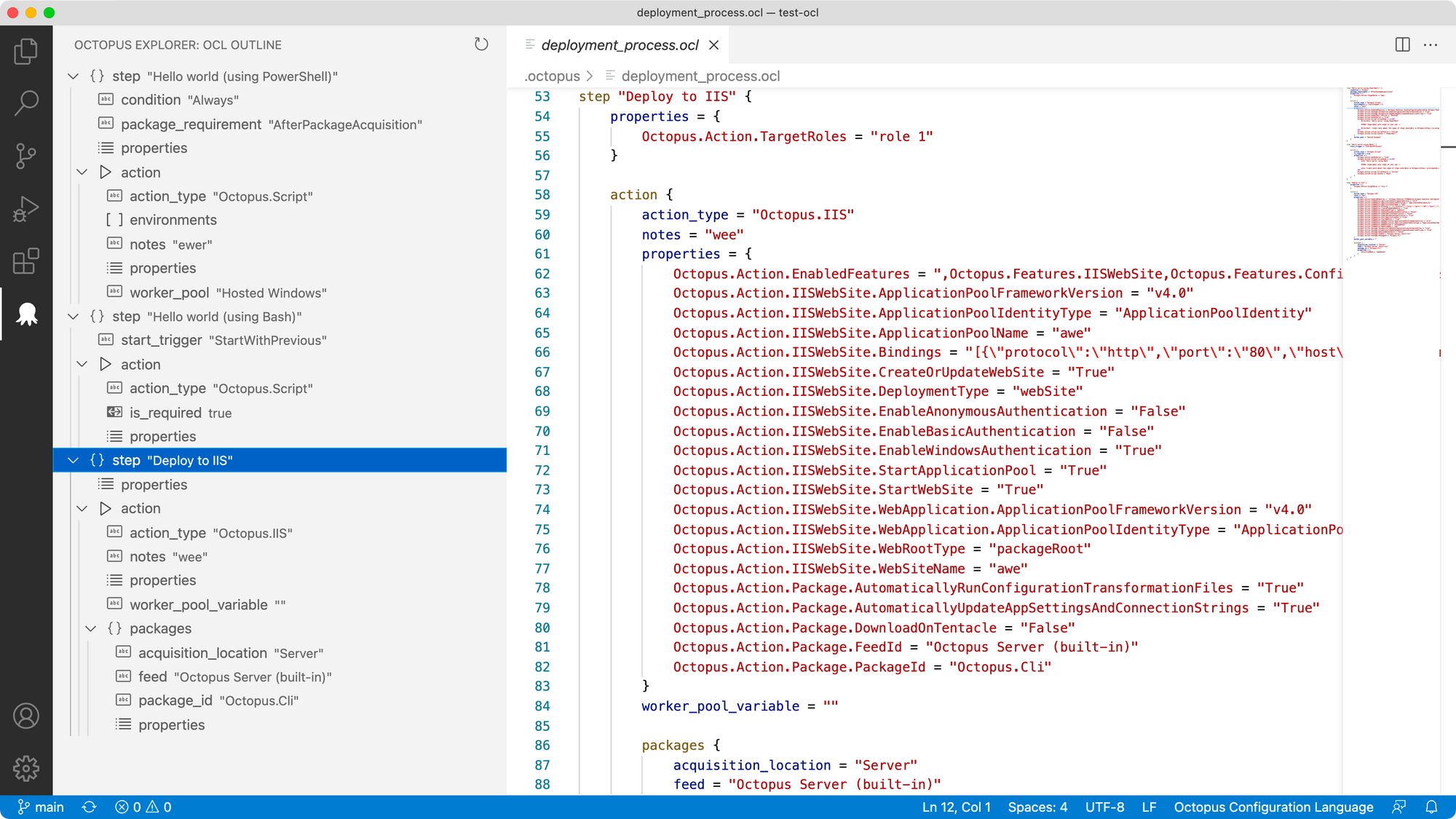 Customers can now:
Along with dozens of other features and improvements that are too numerous to list. Much of our effort is behind the scenes too, such as continually improving Octopus Cloud, or using telemetry to improve product performance.
Our product velocity - the speed at which we worked and the alignment of it - was fantastic in 2021 even before you consider that nearly everybody was also spending a heroic amount of time interviewing, onboarding and training. I think we have one of the best R&D teams in the world.
Insight Partners investment
In April 2021 we announced that Insight Partners had invested USD $172.5 million for a minority stake in Octopus Deploy. At the time, it was the second-largest venture investment into an Australian company ever, which is pretty cool. Suddenly, everyone knew who we were, and we were dubbed Australia's next unicorn, an "overnight success".
In the announcement I wrote:
As far as how we think about our business, nothing is changing. Sonia and I still own the majority of the company, and I plan to remain CEO for as long as I feel I'm the best person for it. What makes Octopus a good investment for Insight is that we're very aligned: Insight has a very long-term perspective as do we; our growth goals are the same; and we all think Octopus should remain a growing, profitable, conservatively managed company.

One change I have noticed is the general sense of energy, excitement, ambition, and focus internally. Thinking about the next decade and where we're going has given us a lot of clarity about what we want to achieve, and everybody is really buzzing. We've got big plans for our product and customer experience over the next few years, and our friends at Insight have been great sounding boards.
This has all remained true, the internal ambition especially.
Introducing an ESOP
When I started Octopus, there was no plan to build a big company, to be acquired, or to ever list on a stock exchange. The goal was to build a small business that employed a handful of people and have fun writing code with good work/life balance, and to do it profitably, so we'd never be at risk of not being in business. As a result, we paid competitive salaries and we never offered stock options - it seemed disingenuous and wrong to offer stock in a company that has no plans to get to a liquidity event where those options would be worth something.
With the Insight investment I think we acknowledge a few things:
Octopus is growing rapidly whether we want to or not
It's just a matter of time before we're a very large company
It would be pretty amazing to list Octopus on a stock market someday, so other people benefit from our growth
Maybe we can be one of the very few fast-growing technology companies to be profitable at the time of IPO?
Our employees should benefit from this too
So this year was another exciting milestone - we introduced an ESOP and every existing employee became an owner of the company, with additional options to capture the historical contributions from when they first joined the company.
Revenue growth
Capital raising gets too much attention in our industry - it usually means a company is burning cash and has a high chance of failure. To me, as a customer or potential employee, I would rather buy from or join a company where revenue is growing and where the company is cash-flow positive.  So revenue and profit is key - it tells me the company can sustain its growth and will be around.
In 2021 we grew revenue faster than in any previous year, which underpinned our hiring this year.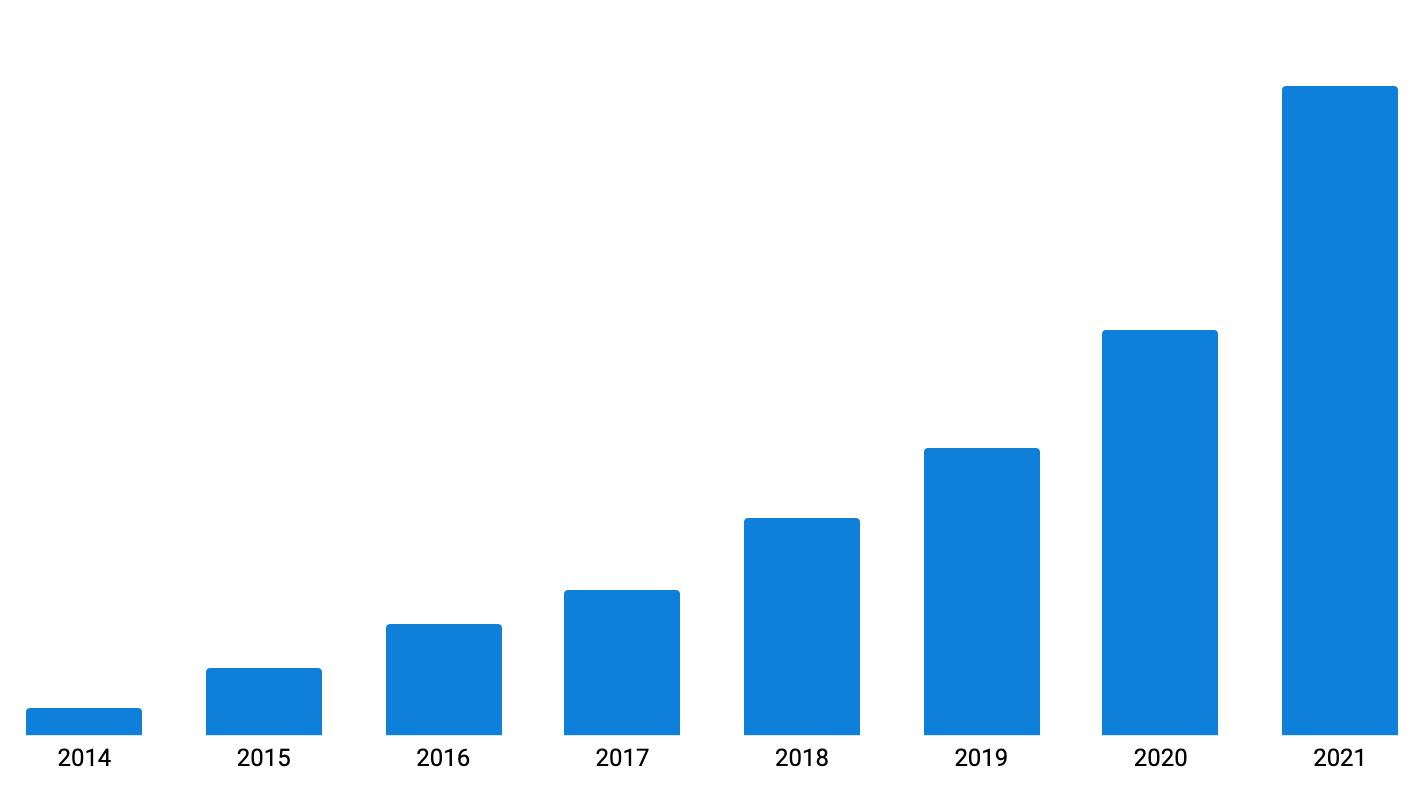 A new office
This deserves a blog post on its own, but we opened a new office in South Bank, Brisbane. We are still a remote-first company, but with close to 80 people in Brisbane, it's nice to meet up in person for a day or so a week when you can. The design and management of this were all thanks to Sonia and her team, plus many others who helped with various parts of it such as the presentation area and security systems.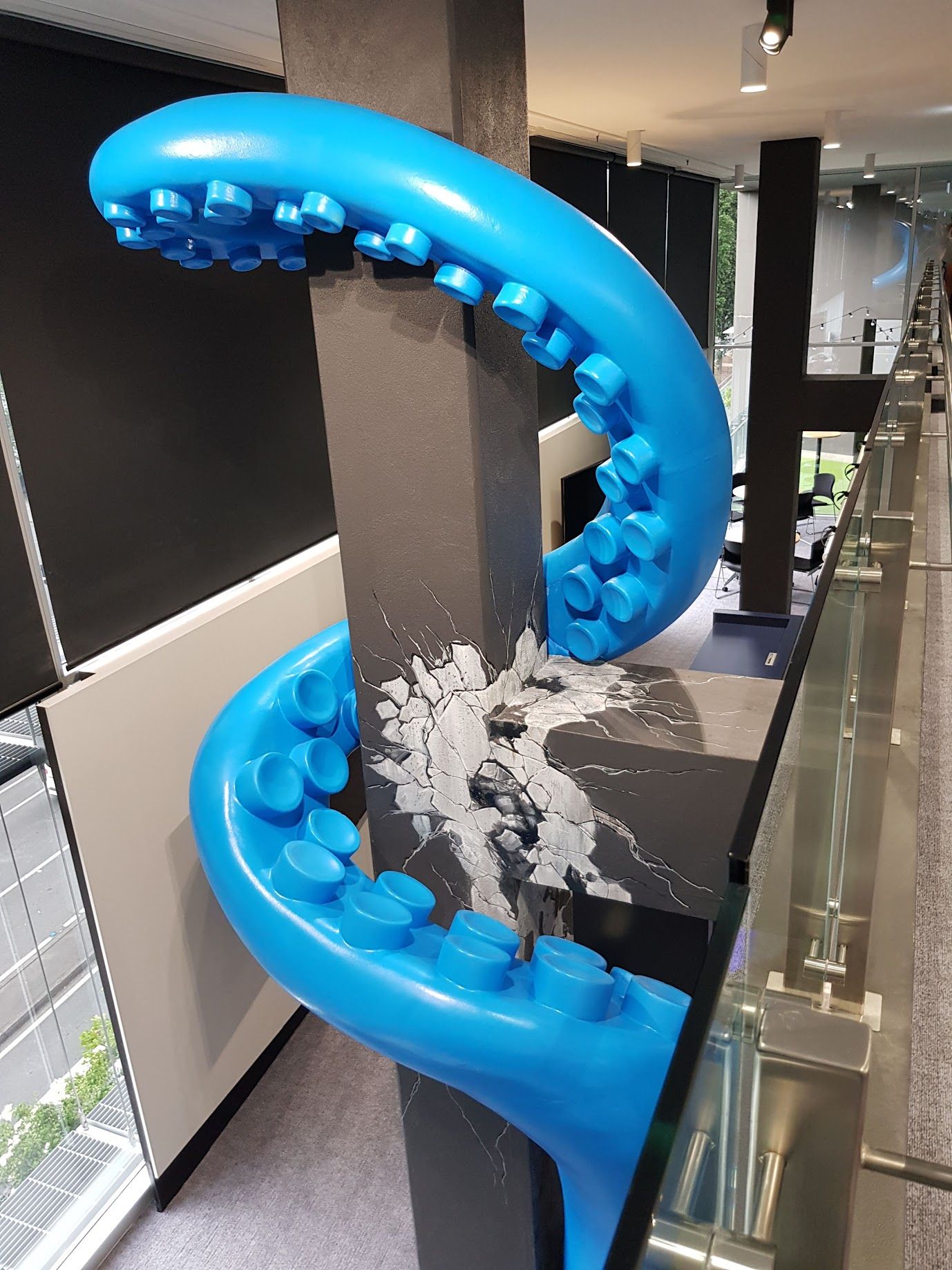 Sales and marketing
For years I felt like we had product figured out, though there's always more to do, yet we struggled with sales and marketing. In 2020 that began to change, and towards the end of 2021 I think we really began to hit our stride. I wrote about our experiences with sales and how I wish we'd built a sales team sooner.
And lots more
We also took on lots of other big projects that are part and parcel of being a bigger company now.
We put a lot of effort into security and built a great team around it - Jim has some reflections on his blog. Some of the highlights for me:
We went from very little visibility across our systems/1 week of data to a ton of visibility and 12+ months' worth of data
We battled crypto miners abusing Octopus Cloud, and won
We became a CNA and began publishing advisories
We switched our primary auth from Google to Microsoft 365 and it was incredibly seamless, with no downtime/access issues
We made progress towards ISO/SOC II compliance and hope to be there mid next year
On the finance side, we reached the thresholds in Australia where we are required to be audited every year, so we hired KPMG for our first audit. This is something we have been expecting for years. I don't think there are too many self-taught CFO's who can pass an audit so easily on the first go, and I am super impressed with Sonia and her team.
---
I could keep going. We introduced an HRIS; we began moving to Salesforce; we introduced an asynchronous monthly all-hands. We sped up our internal build & release times. We cut our non-production cloud spend. We took on and completed or made progress on a lot of projects across the company. We moved from each team doing their own planning on their own schedule, to a quarterly cadence across teams. We sorted out US sales taxes. Octopus Cloud crossed a number of customer and internal milestones in capacity and reliability. But you get the picture. It was a massive year!
Looking back, I'm astonished at what we accomplished in 2021, and the audacity of much of it. We welcomed so many new people, we improved our product and customer experience, we hit our goals, and we finished or made great progress on so many things. We are a much better company at the end of 2021 than we were at the start, and we started from a pretty great place. I am humbled and thankful to all of our customers for continuing to believe in us, and for the entire team at Octopus for their efforts this year. I can't wait to see what 2022 has in store 😃
Hello, I'm Paul Stovell
I'm a Brisbane-based software developer, and founder of Octopus Deploy, a DevOps automation software company. This is my personal blog where I write about my journey with Octopus and software development.
I write new blog posts about once a month. Subscribe and I'll send you an email when I publish something new.
Subscribe